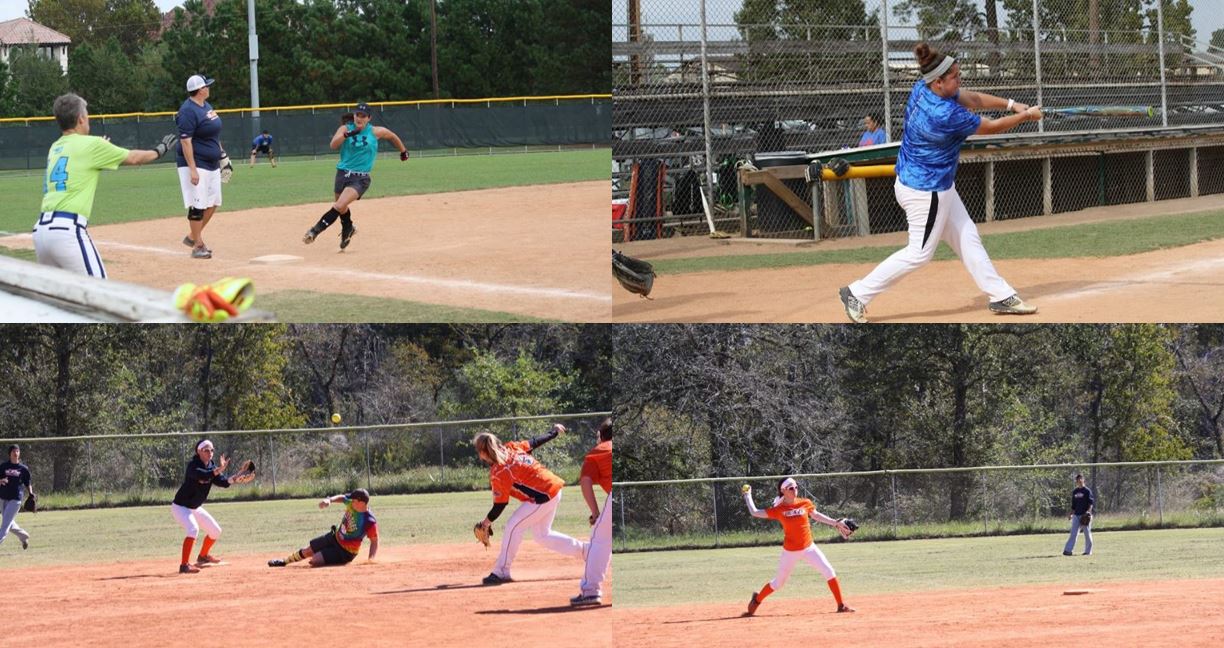 Want to play? Get in touch!
If you would like to join our league, sign up or contact us to find out more information.
Contact a Board Member:
Our Leagues Enjoy:

Spring League with 10 weeks of play & 2 tournaments
Fall League with 6 weeks of play & 2 tournaments
Opportunity to qualify for the ASANA World Series
Community atmosphere and post-game social gatherings
End of Season parties and much, much more!
Connect with us:


Who Loves Softball?
We offer the best experience around in both recreational and competitive Women's Slow-Pitch Softball. No matter your experience or skill level, we have a team to suit your ability! We've been around for over 30 years and have had the same goal in mind since Day 1: To provide a fun and safe environment for women to share their love of the game!
We know that sports are a huge part of your life. We are continuously taking steps to improve all aspects of league play so that we can consistently offer the best playing experience in the Houston area!
Do you coach a women's slow-pitch softball team? We want you to join us!
We play two games on Sunday mornings and we're an ASANA league in Houston! We welcome corporate teams, tournament teams and beginners!
REQUIREMENTS FOR HWSL TEAMS:
REQUIRED FEES: All teams must pay a TEAM fee in addition to individual PLAYER fees each season.

There are TWO fee requirements: a TEAM fee and a PLAYER FEE.
The current TEAM fee is $350. The current PLAYER fee is $35 per person. Again, both of these fees are required.
The TEAM fee is paid via check or Zelle, not through this website. A board member will reach out to you after your COACHES FORM has been approved and your registration online has been accepted.
The PLAYER fee is paid when your players register online and accept their waivers. In the Spring, the player fee paid to play that season qualifies the player to play for FREE in the Fall season. In the Fall, the player fee is reduced for new incoming players who did not play the previous Spring season. Cash payments are accepted only by board members through coaches.
You must have a minimum of 10 players
All players must be 18 years of age or older on September 17, 2023
Ready to sign up your team? Let's do it! First, fill out this form, then register here, and a board member will reach out to you.