Calling all Past and Present HWSL members and fans! This year marks 40 years of Houston Women's Softball! Let's celebrate in style with a THREE events the weekend of June 4th-5th and limited edition custom merch! Questions? Message us on Facebook or email a board member.
THE FUNDRAISING - 50/50 Raffles!
Starting April 24, we will have a 50/50 raffle at the fields each Sunday! Bring cash or pay with Zelle. 50% of the proceeds go to fund our 40th Anniversary celebration; the other 50% goes to the winner!
THE PARTIES - We Party and 'Ball All Weekend Long!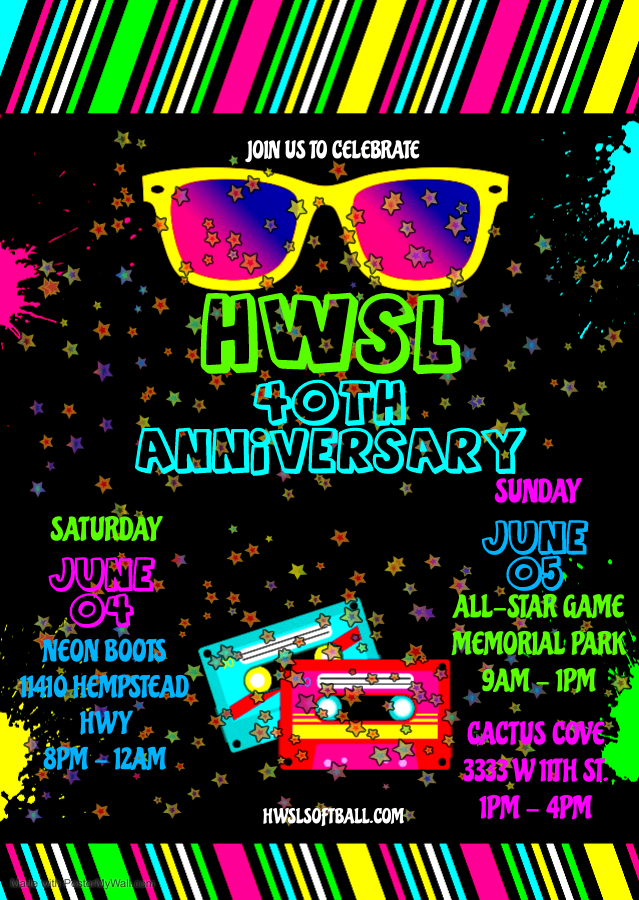 For more details about the 40th Anniversary and End of Season festivities, follow us on Facebook and PLEASE SHARE to former players to keep everyone in the know.

THE MERCH - Custom Koozies & T-Shirts!
KOOZIES: These are available NOW! We have ONLY A FEW LEFT! They're $5 and you can pick one up at the fields from Clair on Team Havoc on gamedays or at the parties while supplies last!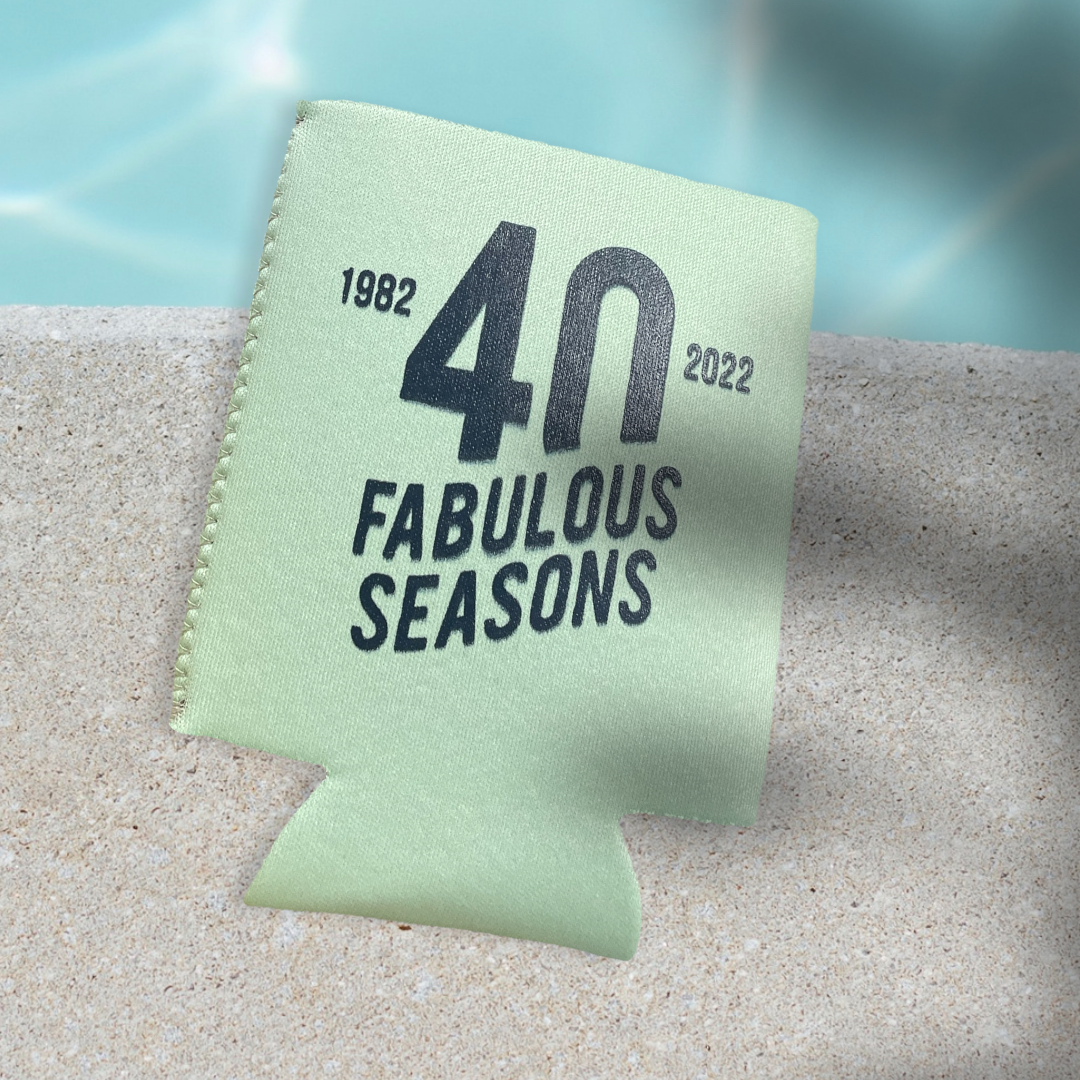 T-SHIRTS: PRE-ORDERING HAS CLOSED! This HWSL *LIMITED EDITION* 40th Anniversary Shirt is SOLD OUT! For those who pre-oredred, we anticipate the shirts will be ready late-May and available for pickup at the fields, at Neon Boots, or at the End of Season Party at Cactus Cove.